Overview
Compak Incorporated was established in 1969 by William E. Martin and John D. Goggins. In 1981, Webcor Packaging was established as a twin operation. CW South was opened in 2001 in Memphis, Tennessee. All three facilities are similarly equipped and use a one-of-a-kind patented manufacturing process unique to the corrugated industry.
We focus on:
Flexible personalized solutions customized to meet your needs
Three-in-one manufacturing process that preprints both liners, corrugates and platen die cuts your cartons in a single step
Containing costs while adding extraordinary value
Providing rapid prototyping, fast turn around, and just in time delivery
Recoverable, recyclable, and environmentally friendly products
Read the case study for General Electric and how the new carton design resulted in savings of $250,000 per year. Also check out the case study about the United States Postal Service's new lightweight carton that reduced freight costs by $2 million, and how our innovative packaging design assisted with their sustainability goals.
Process Advantage
Compak/Webcor/CW South employs a unique patented narrow web corrugated box-making process. One machine preprints, corrugates and platen die cuts your carton in one step. This eliminates costly handling and waste when material moves from one machine center to another.
Other advantages:
Exceptional response time for your packaging requirements
Better preprint quality versus direct print
Greater opportunity for leveraging material costs
Less tooling expense
Keeps inventories to a minimum
Global Supply Chain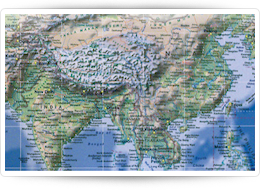 Compak/Webcor/CW South have expanded to Asia and India to provide our customers with high quality packaging at competitive pricing. Our management team has partnered with Asian and Indian Packaging Suppliers to bring a seamless Supply Chain process to meet your packaging needs.
Benefits include:
Cost modeling
Supply chain options
Assured continuity of quality, service, structural and graphic appearance
On site personnel assure:

Color matching
Structural specifications
Copy compliance
On time delivery
Sustainability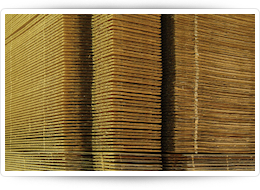 At Compak/Webcor/CW South we recognize that a commitment to going green means more than energy efficiency or reducing our carbon footprint. It means reducing the cost of doing business by making energy management, sustainable development and a healthy work environment a critical part of our business plan. We are committed to a sustainable future and to improving the social, environmental and economic well being of the communities we serve.
Compak/Webcor/CW South strive to be an environmental role model. That is why we manufacture preprinted and litho-laminated micro-flute cartons. Micro-flute materials provide the strength and stack ability of a corrugated package with the high quality graphics of typical folding cartons.
Product boxes manufactured from micro-flute materials stack better, protect well and merchandize well. This results in:
Resource reduction
Eliminating master shipper and/or interior packaging
Less ordering and inventories
Less shipping and handling damage: Equal to or less than current total package costs in many cases
Capabilities
Converting
E, B and F-Flute corrugated
Flat-bed counter scored die cutting
Max blank size 60" Web - 45" repeat
Litho laminating and 1 to 8 colors, flexographic process printing
1 to 8 colors inline - flexographic printing
1 to 2 colors inline inside
UV coating
Embossing
Up to 110 linescreen inline - flexographic print
Up to 150 linescreen offline - flexographic print
Gluing
Straight line
Four corner
Auto bottom
Six corner
Cold glue
Hot glue
Color code reader
Pre-breaking
electronic monitoring system
Other
Security / RFID attachments
Labeling / promotional stickers
Double sided taping